Pitfalls Of Buying A House In Italy
If you're thinking about buying a home in Italy, you might be daunted by the pitfalls that go with it.
For buying a home in Italy in 2020, you might want to check out this guide for buying Italian homes. In it, we focus on some of the best places to buy home in Italy.
Outside of knowing where to buy a property in Italy, though, you might be more worried about how not to buy a home!
Entering the property market, or expanding your portfolio, comes with its own risks. These can be emphasised when you're looking to buy abroad.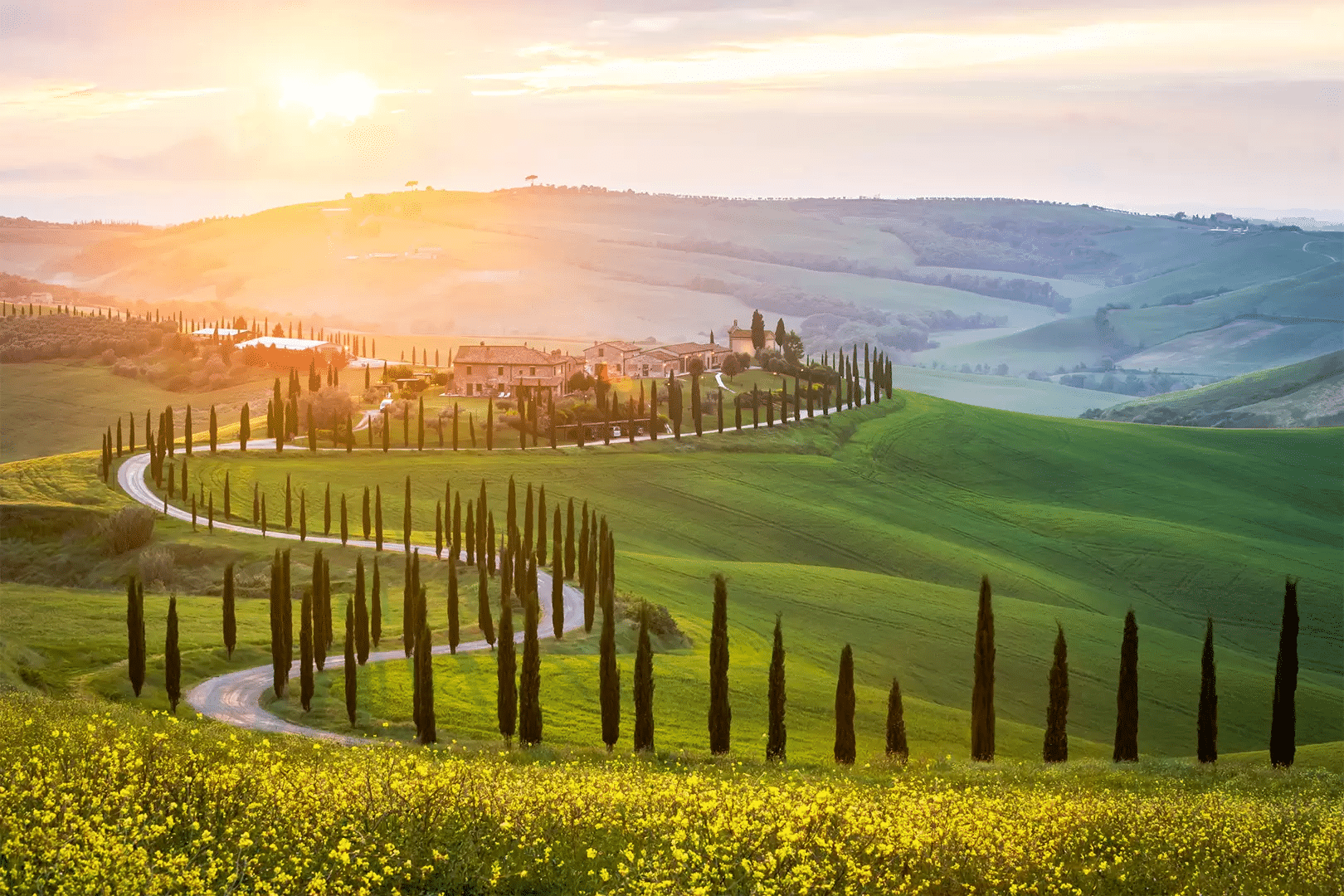 So, to help put your mind at ease, we've come up with a guide of mistakes to avoid when buying a home in Italy.
In this guide, we'll be looking at things like:
So let's crack on with our guide to the pitfalls of buying a house in Italy.
Why Buy A Property In Italy?
We'll start with an obvious question, no matter where you currently are in the world. Why should you buy home in Italy?
There are a lot of draws to the country itself. So if you're looking to holiday there or even live there permanently, it's an excellent question to ask.
Italian culture has a definitive emphasis on family. It's no surprise that, when coupled with stunning countryside, it's a favourite for ex-pats.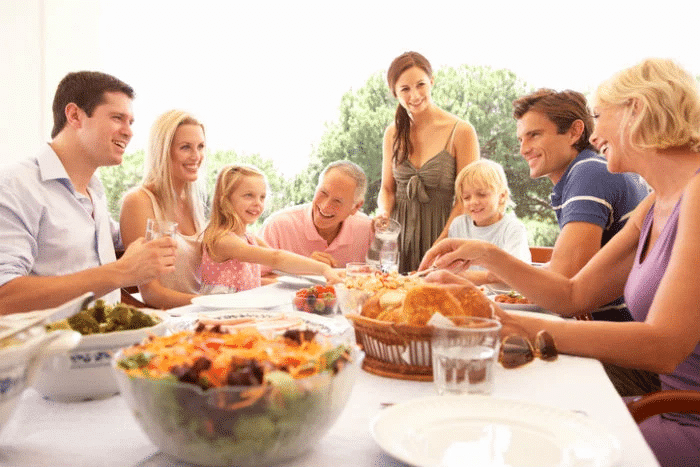 In Italy, you can find the best of both worlds. There's modern metro areas like Rome and Milan, as well as remote rural areas.
Italy also has a gorgeous coastline and a great climate 'to boot' (if you'll excuse the pun).
Add on to that Italy's famous wine country and their gastronomic culture, and you have a winning mix.
Plus, as we'll explain in a moment, Italy is a country where buying prices are currently low compared to rental fees.
If you want to be seduced by 'la dolce vita' and an open property market, Italy could well be your best bet.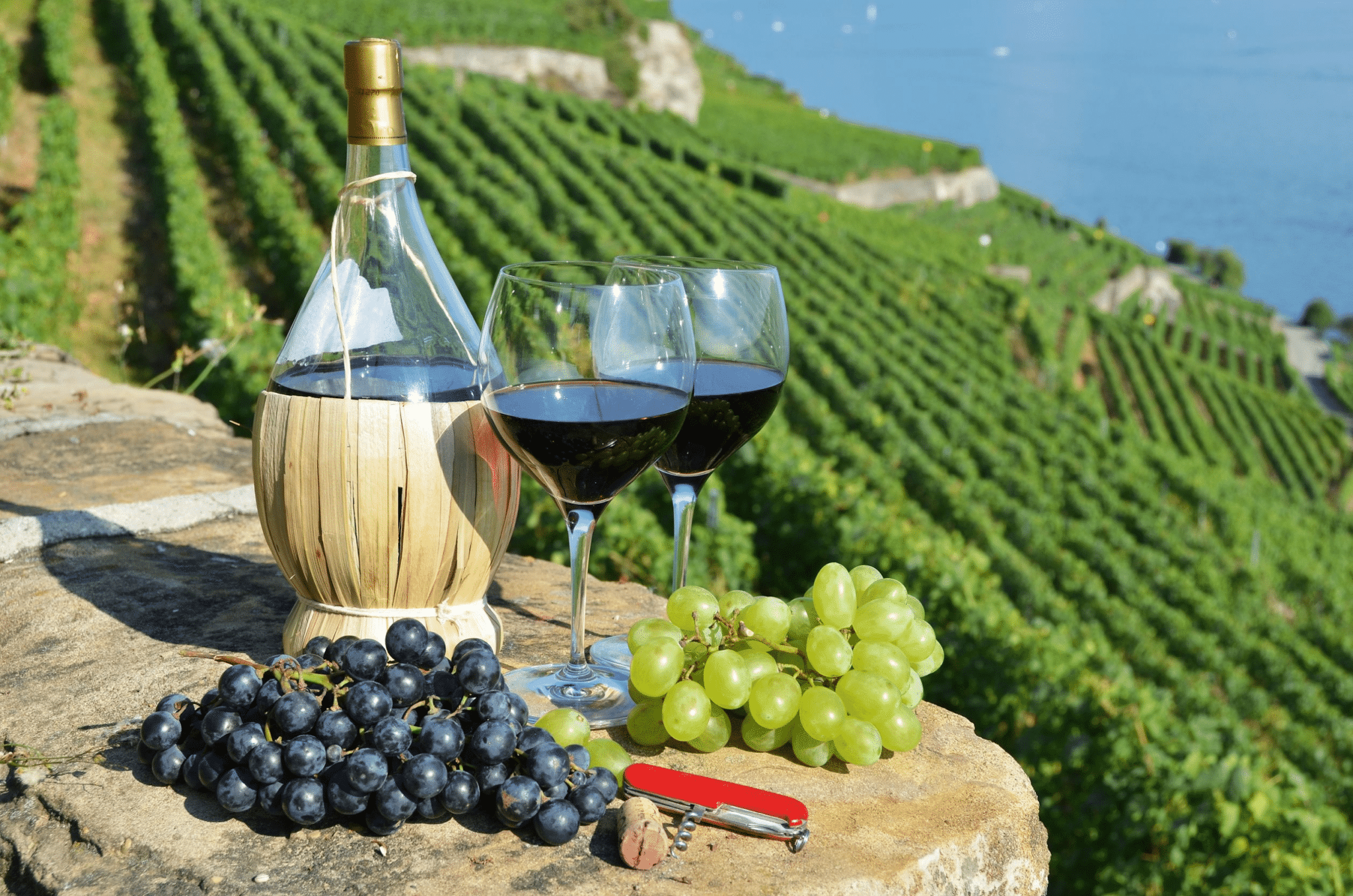 Where Is The Best Place To Buy Property In Italy?
Cities
Boasting cities like Milan, Florence, and Rome, Italy has somewhere to suit all your cosmopolitan needs.
If you want a less hectic lifestyle, have a look at cities like Taormina and Catania.
However, consider that in the cities it may be cheaper to rent, or even buy an apartment. For this guide, we'll be focusing our gaze more on rural Italy, where the property market is thriving.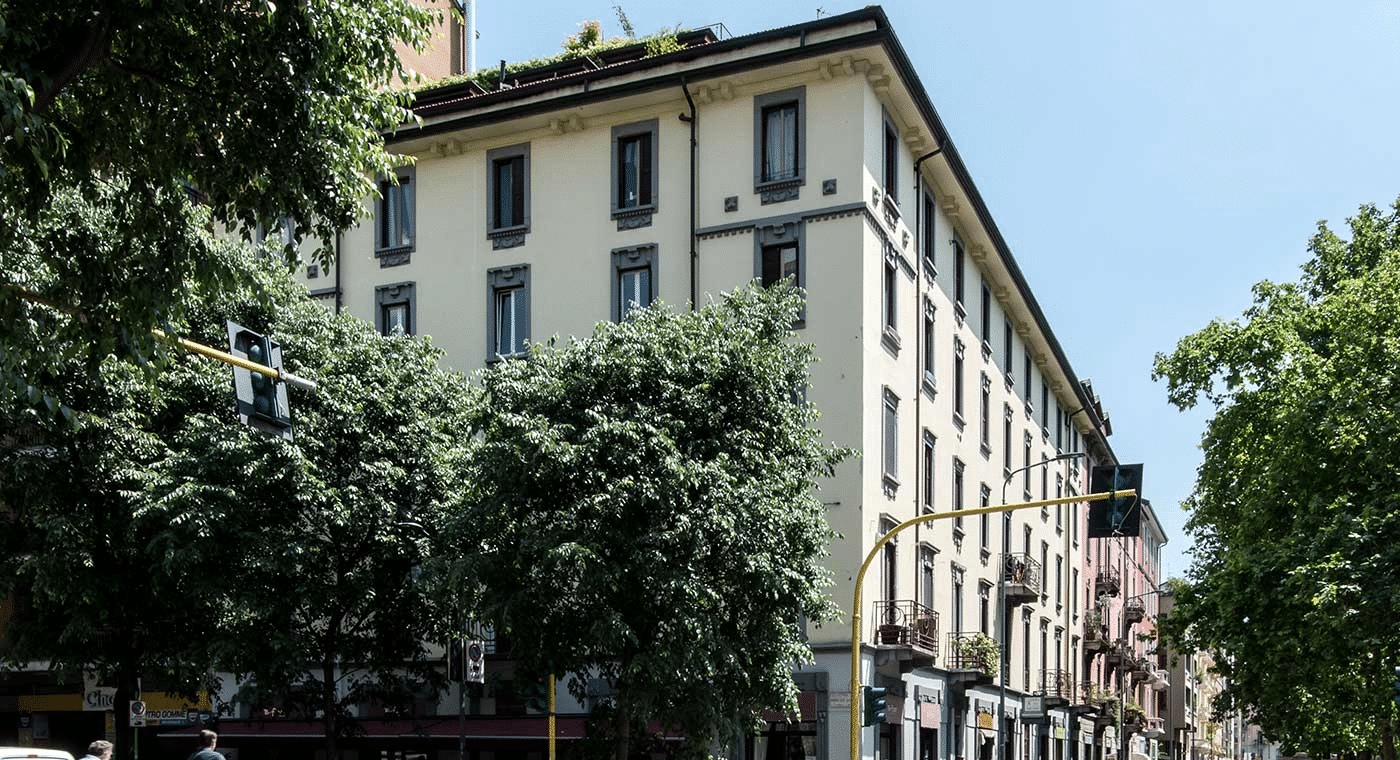 Countryside
If you're looking to get away to the countryside, consider Umbria and Tuscany. Although, they have seen a spike in popularity in recent years.
Consider having a look at little-known, rural areas like Le Marche instead.
Coast
With elegant Baroque towns, Greek temples, and amphitheatres, Sicily is the type of place that may steal your heart.
With a wonderful climate, great food and beaches, as well as culture and history, it's a fashionable holiday destination for people from all walks of life.
However, higher property prices in coastal hotspots might dissuade investors.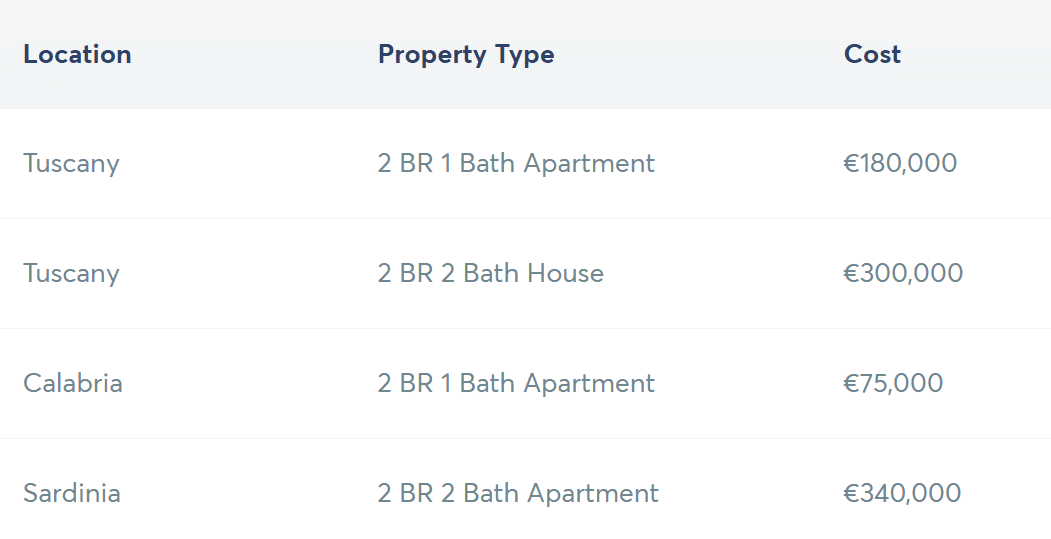 State Of The Italian Property Market
Before we look at the pitfalls, you might face, and the questions you might have, let us just explain the state of the market.
At the moment, home in Italy is a buyer's market.
This is true for several reasons including:
Falling house prices since the early days of the credit crunch
An old population who are dying out leaving their homes to younger generations
These new, young-homeowners moving to the cities for job opportunities. Or, leaving because they can't afford property taxes
Resulting in a swathe of unoccupied rural homes left to people who no longer want them.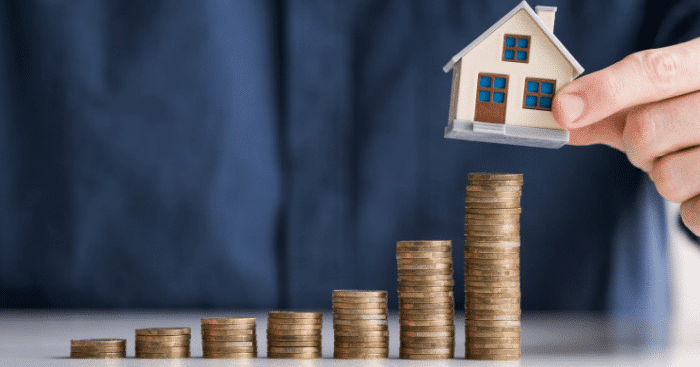 So with a property market that ripe for foreign investors, we come to our first stumbling block.
Can Foreigners Even Buy Property In Italy?
Luckily for you, this hurdle is easily cleared. For EU nationals, buying a home in Italy is straightforward with little to no restrictions.
But you might find yourself asking: can I buy a property in Italy post-brexit? Or can I purchase property if I live outside the EU?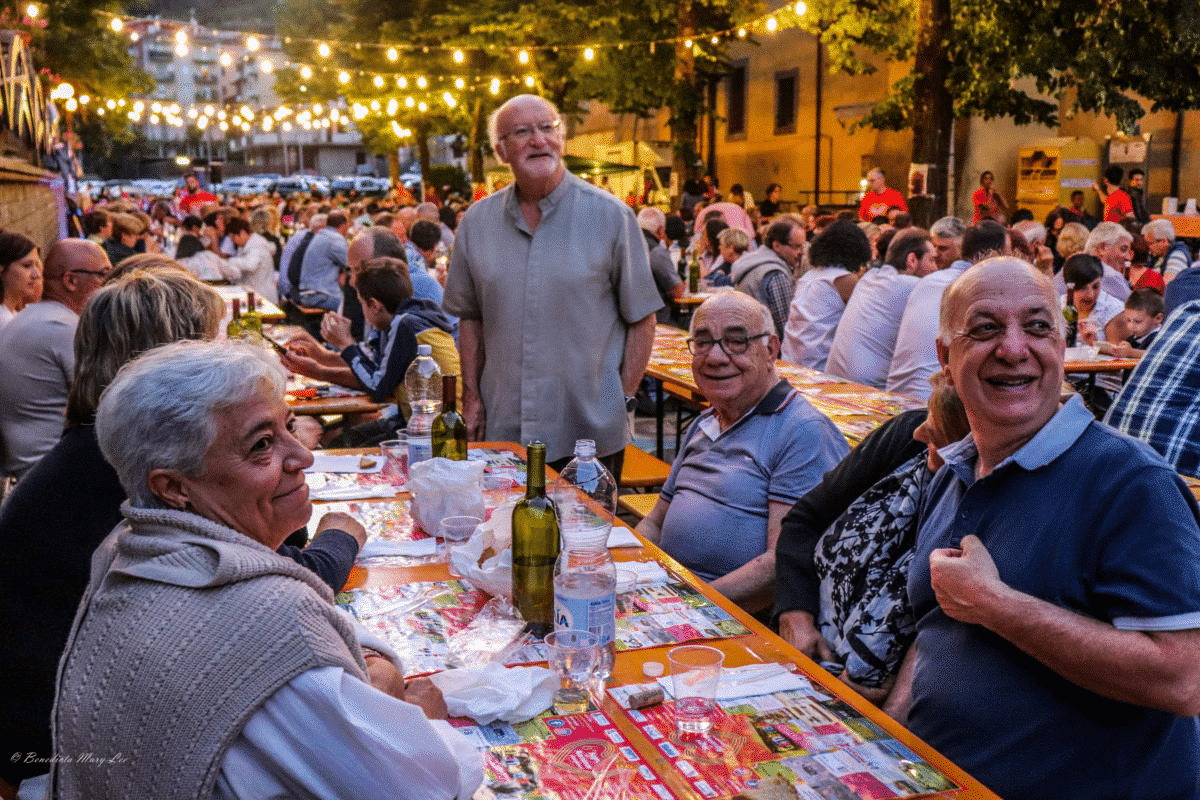 What you need to do is look to see if your country has a 'reciprocity agreement'. This is where a citizen from one country can buy property in Italy and vice versa.
This is true of, for example, the US who have a reciprocity agreement with Italy. So if you're a US citizen, you can buy property in Italy.
Pitfall Tip: If you're not an EU citizen, you still have limits on the amount of time you can spend in Italy. Without a visa, its 90 days within 180 days.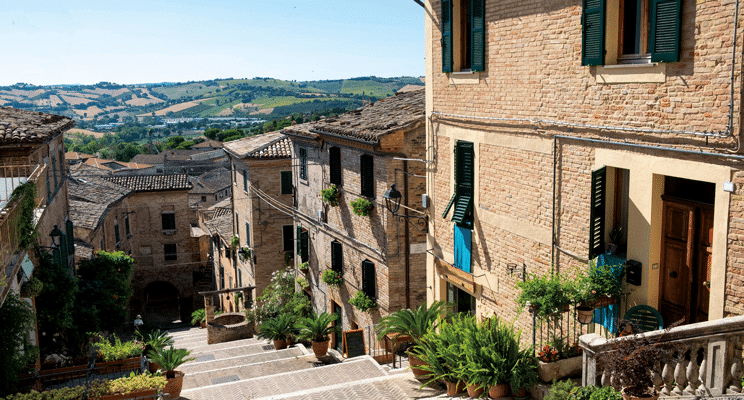 General Tips For Buying Property Abroad
When considering the pitfalls of buying a property in Italy, or any country for that matter, there are a few boxes to check.
Do Your Market Research
As we mentioned just now, some countries prevent or limit real estate ownership by foreigners.
So make sure that you have the legal right to purchase real estate in that country.
Does your country have a reciprocity agreement? This is step one to figure out before you start spending money!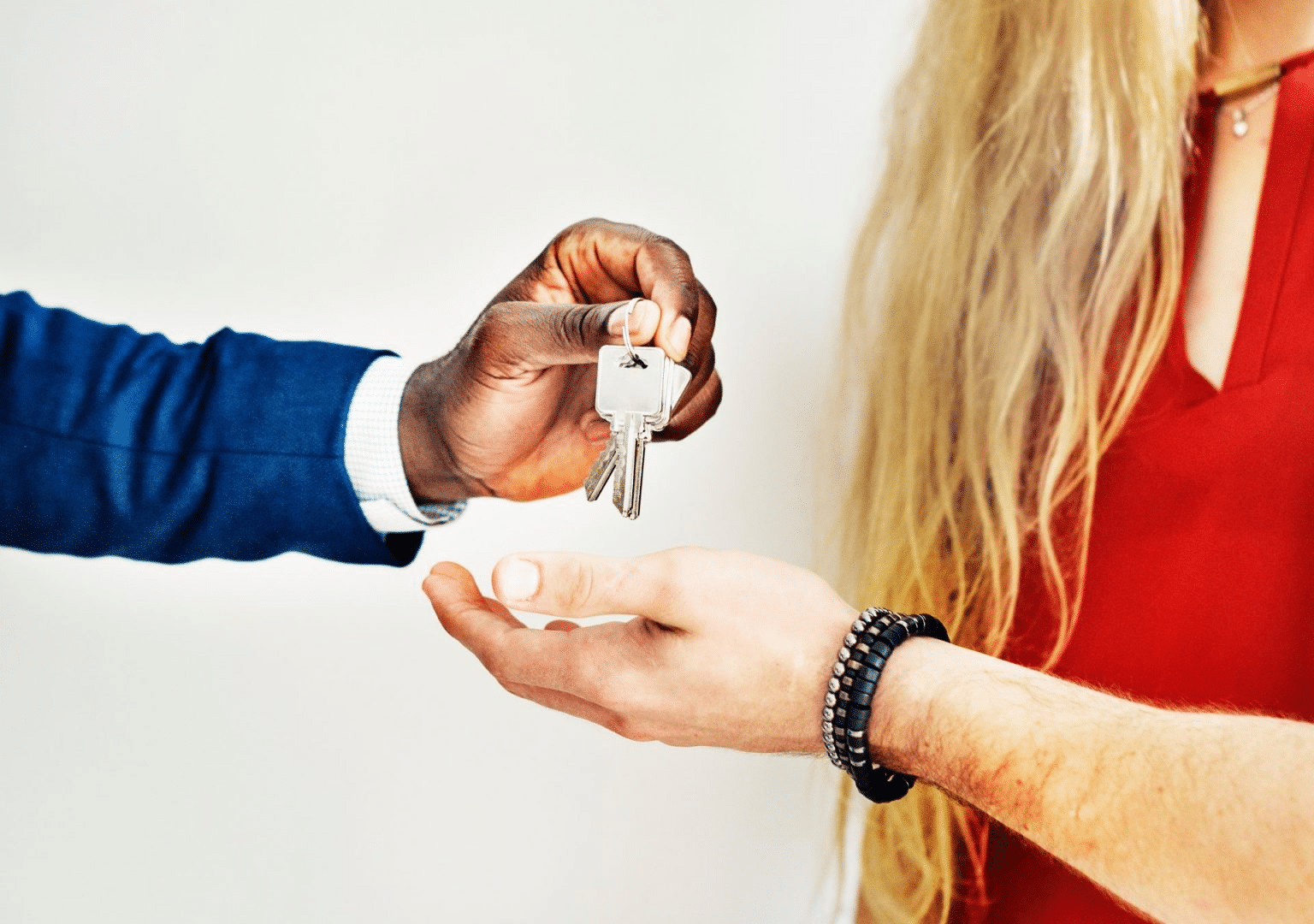 Get Professional Buying Help
We'll go into this one in more detail later in this guide but always seek professional guidance. This is especially true if you'll still be abroad when buying your property in Italy.
While you might get a good deal when buying directly from an Italian owner, some professional help will give you peace of mind.
If you're unfamiliar with the Italian real estate market, and the fees and pitfalls involved, then seek assistance.

Hire A Legal Representative
If you want to know our top tip for how not to buy a home in Italy; this is it.
Whilst you might know the ins and outs of real estate deals in your country, it won't be the same in Italy.
Employ the services of a lawyer to represent your interests and watch out for problems.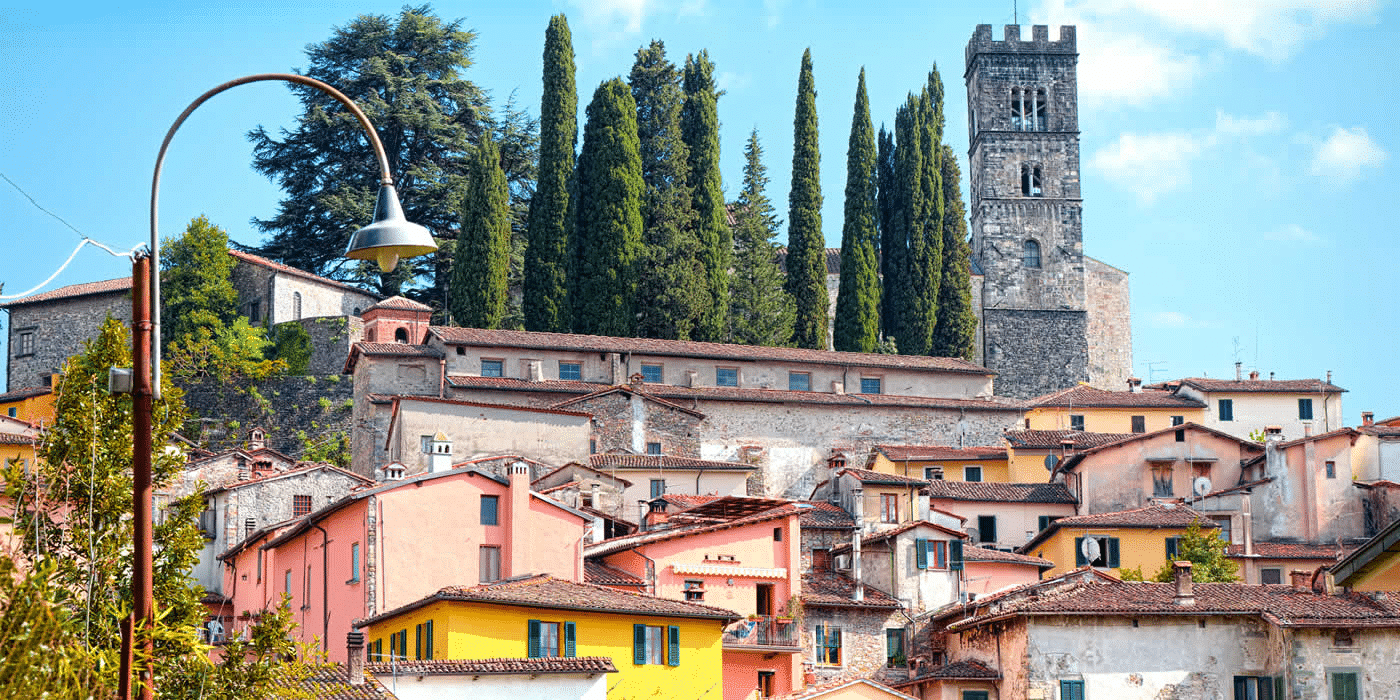 This is invaluable when buying overseas property. You might (depending on your language capabilities) want to consider a lawyer who speaks English also.
Have Key Documents Translated
This brings us on to our point about key documents.
This is one of the biggest mistakes you can make when buying a property in Italy. It's especially a pitfall if you haven't taken our advice to employ legal help.
Before signing any documents regarding a transaction, get them translated. Even if you're near-fluent in Italian, it might cost a little, but it will be greatly helpful.
You want to know that you and the seller are on the same page and that you understand each other before purchase.
Save Money On Mortgage Payments
When you have navigated the pitfalls of buying a home abroad, think about how to save on payments.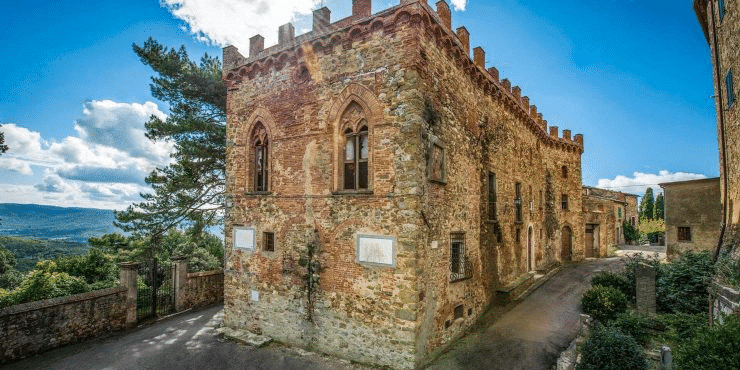 If you're frequently transferring money in your currency, try to make either full payment or a down payment. You could even make a series of smaller mortgage payments.
Either way, you'll want to find a better foreign exchange solution than just using your local bank.
Pitfall Tip: It's worth noting that August is a month of holidays in Italy. Many bureaucratic and legal processes will be put on hold!
Steps To Buying A Property In Italy
Now we're getting around to how to buy a property specifically in Italy.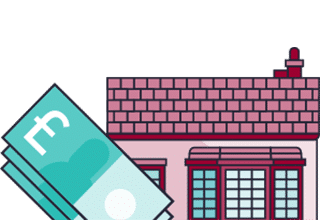 Let's walk through the general process, and then we'll revisit it and the pitfalls we might meet along the way.
See What Mortgage You Can Get
You'll be happy to hear that most Italian banks are quite willing to lend to foreigners.
Still, you'll look to have a look at your budget and what they're willing to lend you before eyeing up properties.
Finding A Property – Look Around
The process of actually finding a property can be split into two options. One way to go about it would be to rent somewhere in the area of Italy that you're looking at.
Then you could think about holidaying there and spending some time looking for properties on the ground.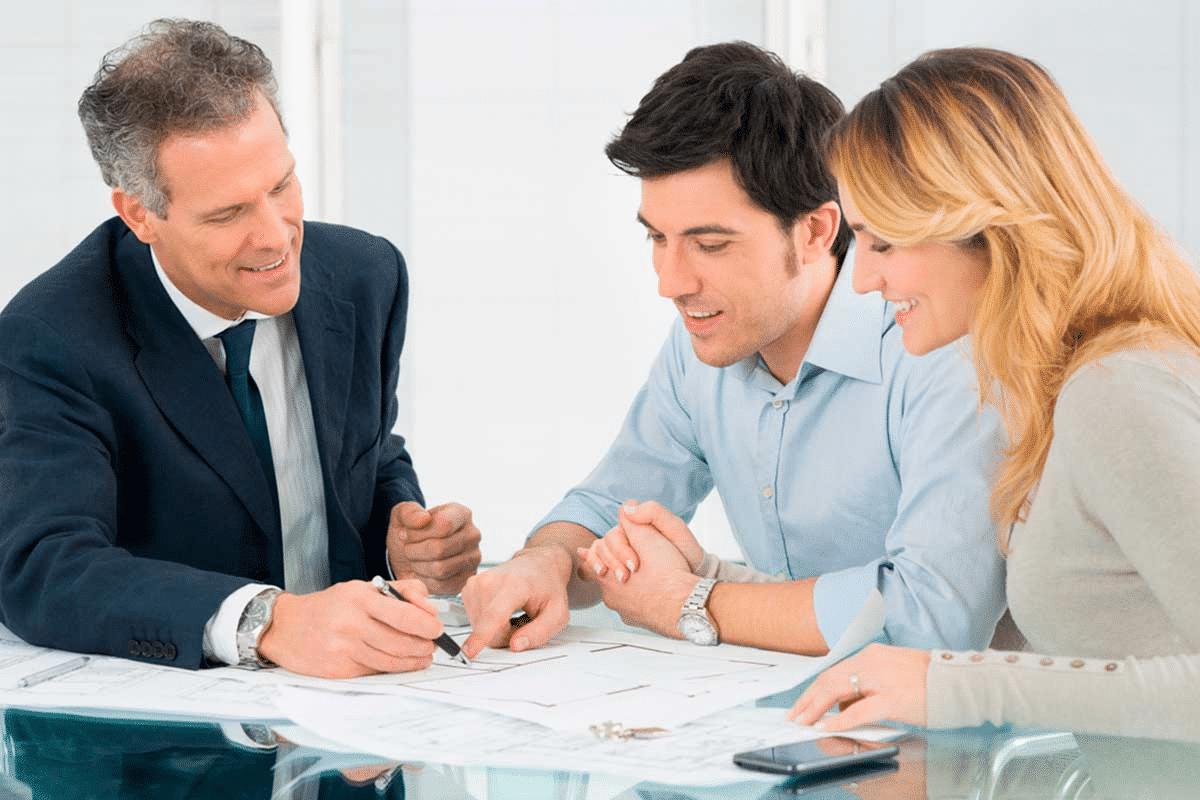 Use A Property Agency Or Agent
The more likely scenario is that you'll want to hire a realtor (or estate agent). This works both if you're currently in Italy, or if you're looking to buy whilst still abroad.
We mentioned earlier that you'd also probably end up getting a better deal with a realtor.
Get A Contract
The next step after finding a property that aligns with your budget and buying criteria is, well, to buy it.
As we said earlier, remember to have documents translated and checked over by a legal representative. You will also have to get this notarised.
One this is signed, you can move on to the final step before moving into your dream home in Italy.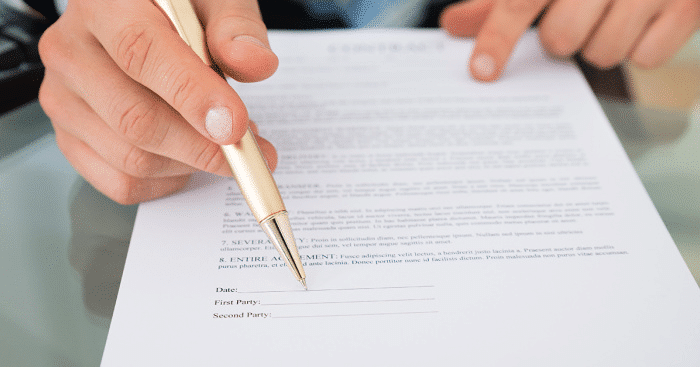 Pay Taxes And Deposit
We'll touch on this final stage in-depth in a moment. For now, just know that you'll have to obviously pay the deposit as well as property taxes.
Luckily enough, Italian law states that your deposit will be refunded if the deal falls through.
It is also matched by a payout from the seller, meaning a failed €5000 deposit would be repaid as €1000.
Pitfalls Of Buying A Property In Italy
Now that we're clear on the process of buying a property in Italy, we want to understand the pitfalls.
You might think that you can follow the steps that we've outlined to the letter and buy a property in Italy.
But, if you don't understand how not to buy a property, as outlined below, you might 'come a cropper'!
Hire A Surveyor
One of the things that attracts most people to buy a home in Italy can also become one of the biggest pitfalls.
The fact that many rural Italian homes have such historic charm is because of their antiquated design.
This also often translates to the building materials used in their construction. Plus, some localities may insist that you use the same materials for any renovations.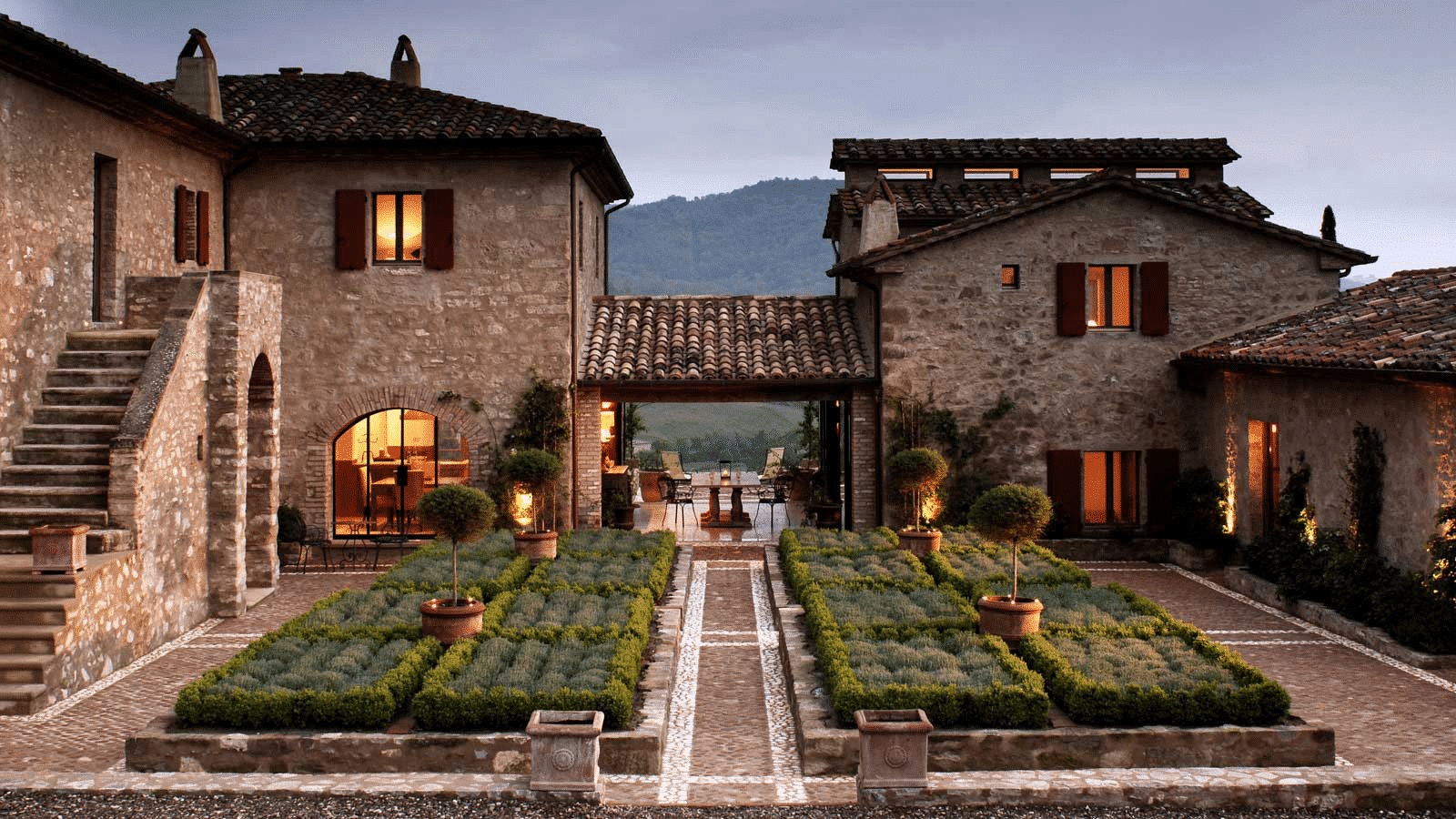 You will want to hire a surveyor anyway to advise you on any renovations you might want to make.
Plus, the bank will make it a requirement before adjusting and authorising you for a mortgage.
Beware Of Scams
Property scams can range from anything such as a property being wrongly listed as having a private garden, to false claims about investments.
In general, Italian properties will depreciate over time. So be wary of sources that say otherwise.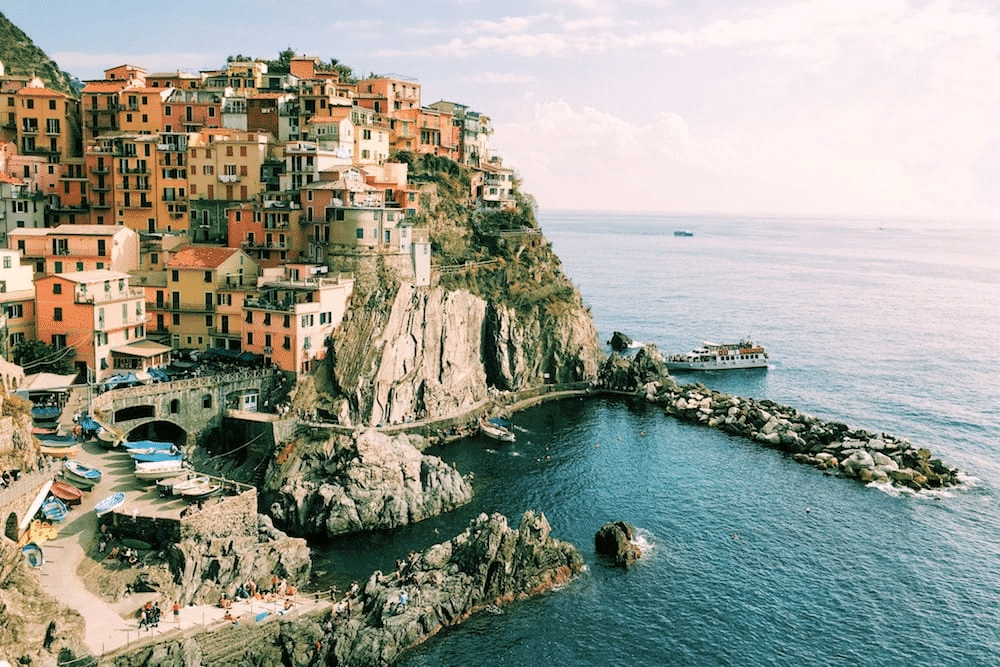 This is no surprise though when considering that you might be getting a rural home for cheap because people are leaving that area.
One of the best ways to avoid this pitfall would simply be to:
See the property
If you can't do this yourself, ask your realtor to go and take pictures and video.
Or in the best-case scenario, you could go over to Italy yourself and do some on the ground research.
When seeing the property, also make sure to meet the owners. It's important to ask thorough questions.
Pitfall Tip: Remember to ask with your realtor even things like – do they have the rights to sell it?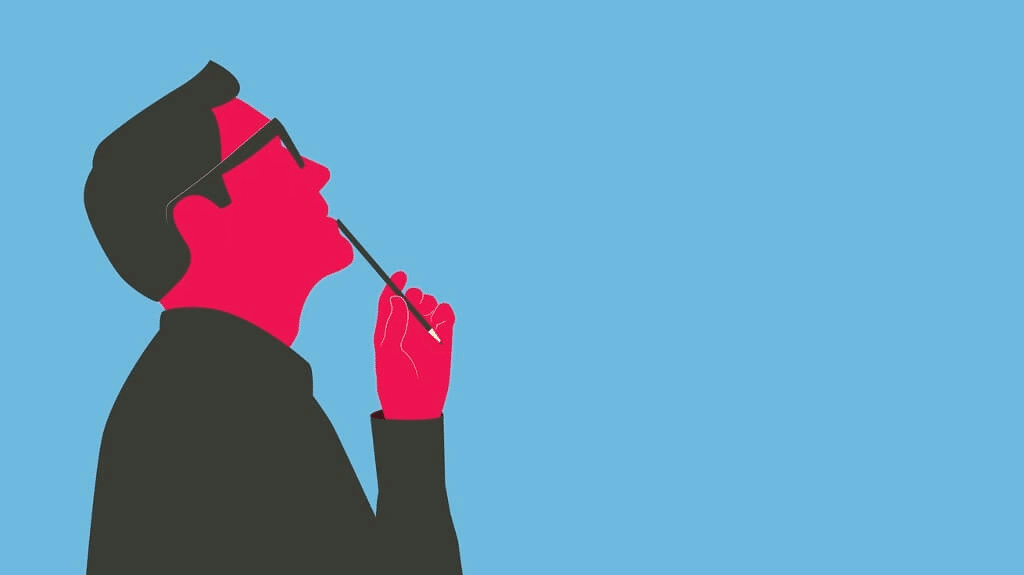 Allow Time
Like we said a few points earlier, some of the best things about buying property also double as pitfalls.
While the relaxed pace of life might be a draw, you might find it different when you're waiting on a property deal.
Bear in mind that things more a little slower with 'la dolce vita', and it's often best to be in Italy to oversee everything.
Homes For 1 Euro
Have you found yourself asking 'why are properties in Italy so cheap?' We know that we have.
If you want to know more about the Italian homes for €1 incentive, check out this guide.
Just bear in mind, though, that whilst the physical property may only cost €1, there are legal fees. You'll also have to promise to put anywhere between €20-25,000 into restoration.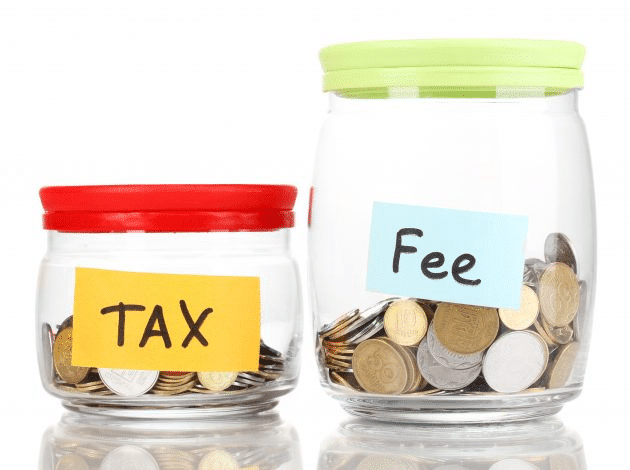 Taxes And Fees
And so we come to one of the biggest pitfalls that buyers face in the Italian property market.
Taxes and fees are something that many people forget about. They think, 'we have €200,000 so we'll get a house for €200,000'.
Remember earlier that we told you to check your budget and mortgage? Well, when doing so, keep these taxes and fees in mind:
Registration Tax at 3-7%
VAT at 4-22%
Land Registry Tax at 1%
Notary Free at up to 2.5%
Legal Fees at up to 2%, plus 22% VAT
Exchange Rate depending on where you live. To be safe, calculate based on the mid-market rate
(All percentages are of final sale price).
You will be happy to learn, however, that nonresidents are taxed only on their income from Italian sources.
So if you're buying a holiday home you won't have to worry about income tax.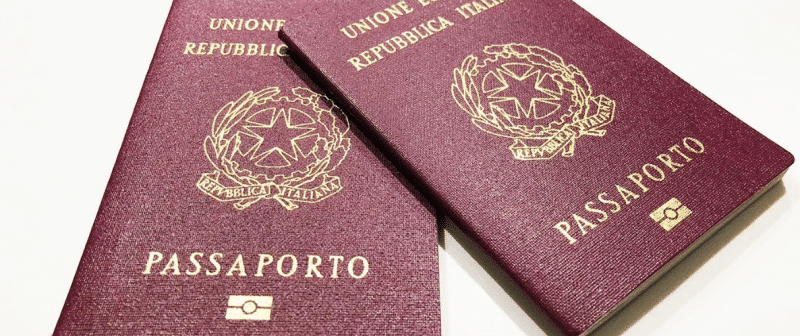 Nonresidents are also allowed to avail themselves of some deductions and credits that are available to residents. But make sure that you check what 'some' means for your situation.
If you're looking for more information on Italian property taxes, check out this guide.
The Pitfalls Of Buying Property In Italy
So let's recap what we've covered in this guide.
Italy is a stunning country full of great food, culture and countryside. For wine and food lovers alike there's a place in the sun for you.
The property market even has something to offer to city slickers and out-of-towners alike.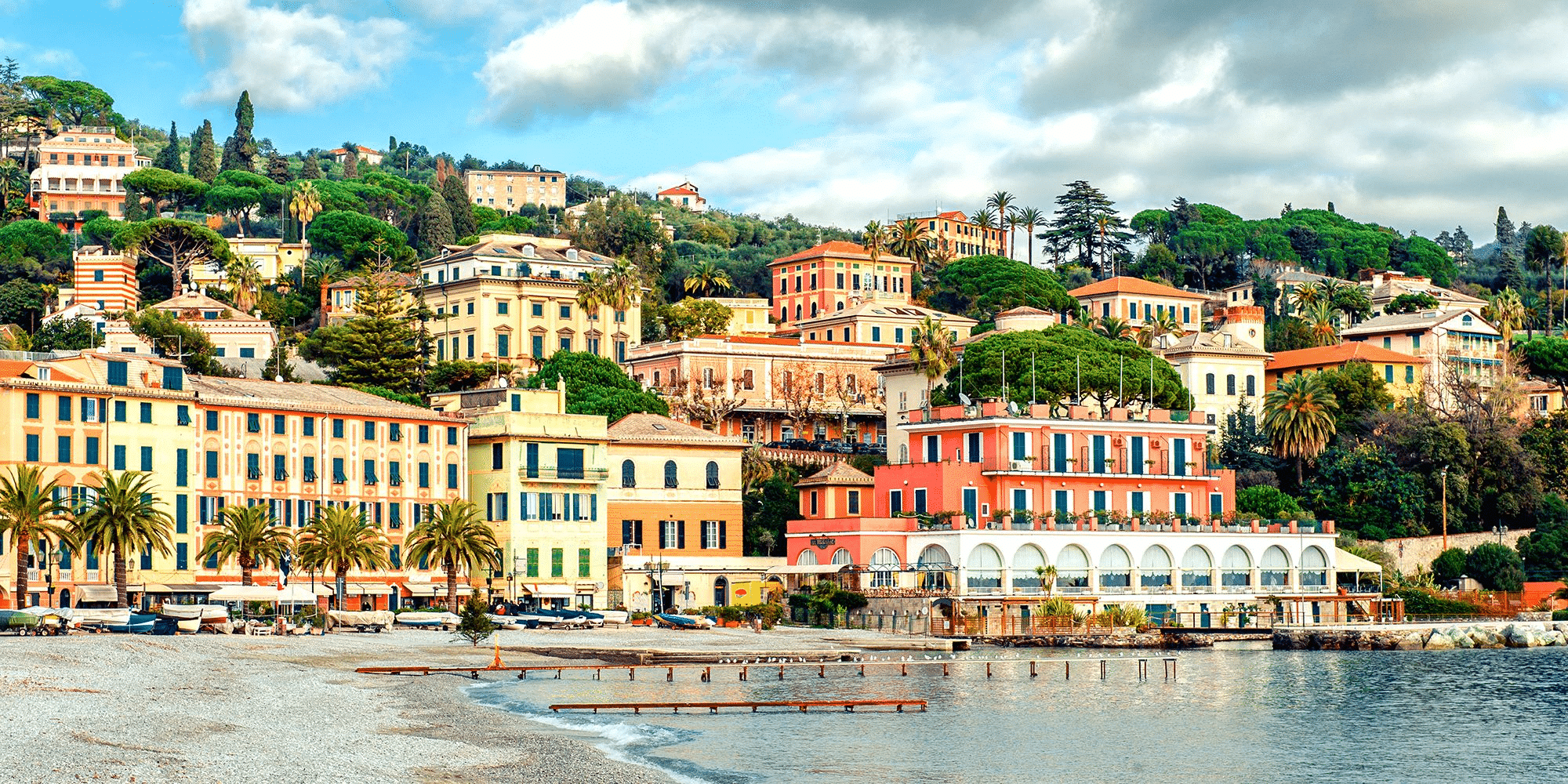 With all those stunning prospects, however, it can be easy to rush into trying to buy a property in Italy.
Although, it's true that the current state of the Italian property market is ripe for foreign investors. You'll also find that the process of buying a home in Italy can be fairly straightforward.
What you do need to remember, though, is to employee legal aid and a realtor. Alternatively, going to Italy yourself to meet buyers and survey properties is highly recommended.
Make sure to stay abreast of any deals that sound too good to be true and remember all the taxes you'll have to pay!
Once you're over those common pitfalls, buying a property in Italy will be a breeze!
FAQs
Is Buying Property In Italy A Good Investment?
Firstly, you need to define what you want a property in Italy for. If it's for personal use as a summer home or as somewhere to retire, then definitely!
However, remember that the current state of the market means homes may well depreciate.
Can Foreigners Buy Property In Italy?
Yes. If your country has a reciprocal agreement with Italy, or if you're part of the EU.
Does Buying Property In Italy Give You Residency?
Buying a property in Italy means obtaining an EU residence permit. This is also valid for family members and across the EU.
Should I Rent Or Buy Property In Italy?
Again, this depends on where you're looking and what your budget/needs are.
You might find that an apartment in Milan makes more sense than a home in Sicily.
What Taxes Will I Have To Pay When Buying Property In Italy?
See this section of the guide for a full breakdown of property taxes in Italy.
Where Should I Buy Property In Italy?
There are loads of options depending on your needs. You could opt for the countryside (like Umbria), a metro area (like Rome), or the coast (like Amalfi).
Can You Really Buy A Property In Italy For 1 Euro?
There is a current incentive where some properties in Italy are really being sold for €1.
Be sure to understand the accompanying hidden costs though.